FREE SHIPPING ON ALL U.S. ORDERS!
How to Clean a Necklace Chain: A Detailed Guide
Does your necklace chain look dull, dirty, or off-color? Wondering how you can clean the necklace without damaging it? 
It's natural for jewelry to show signs of aging such as a changed color when exposed to the elements like pollution. 
However, you can still restore the sheen of your beautiful necklace. Here are some tried and tested methods to clean the tarnish from your necklace chains and make them look good as new. 
How to Clean a Necklace Chain 
A necklace chain can be made of different metals and gemstones. The cleaning ingredients and process have to be changed based on the type of necklace chain. Let's see how.
1. Using Baking Soda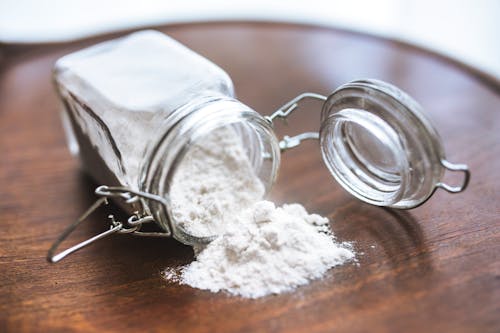 Baking soda is suitable for cleaning gold and silver jewelry. 
Things You Need
Boiling water - 1 cup 
Aluminum foil sheet - 1 
Baking soda - ¾ to 1 tbsp 
Glass bowl - 1 
Steps
Cover the insides of the glass bowl with aluminum foil.
Add one tbsp baking soda and pour boiling water into it.
Place your necklace chain in the bowl (it should be fully immersed in water).
Soak for 5-10 minutes.
Remove the necklace chain and place it on a paper towel.
Gently polish with a soft and clean cloth to remove the residue and tarnish. 
2. Using Vinegar 
Vinegar can be used on any metal necklace chain. However, it should never be used for pearl necklaces. 
Things You Need
White vinegar - ½ cup
Baking soda - 2 tbsp
Glass container - 1 
Steps
Pour vinegar into a glass container and add baking soda.
Drop the necklace chain into the fizzy solution.
Let it sit for a few minutes.
Remove when it looks clean and wash using fresh water.
Pat dry with a soft cloth.  
3. Using Lemon Juice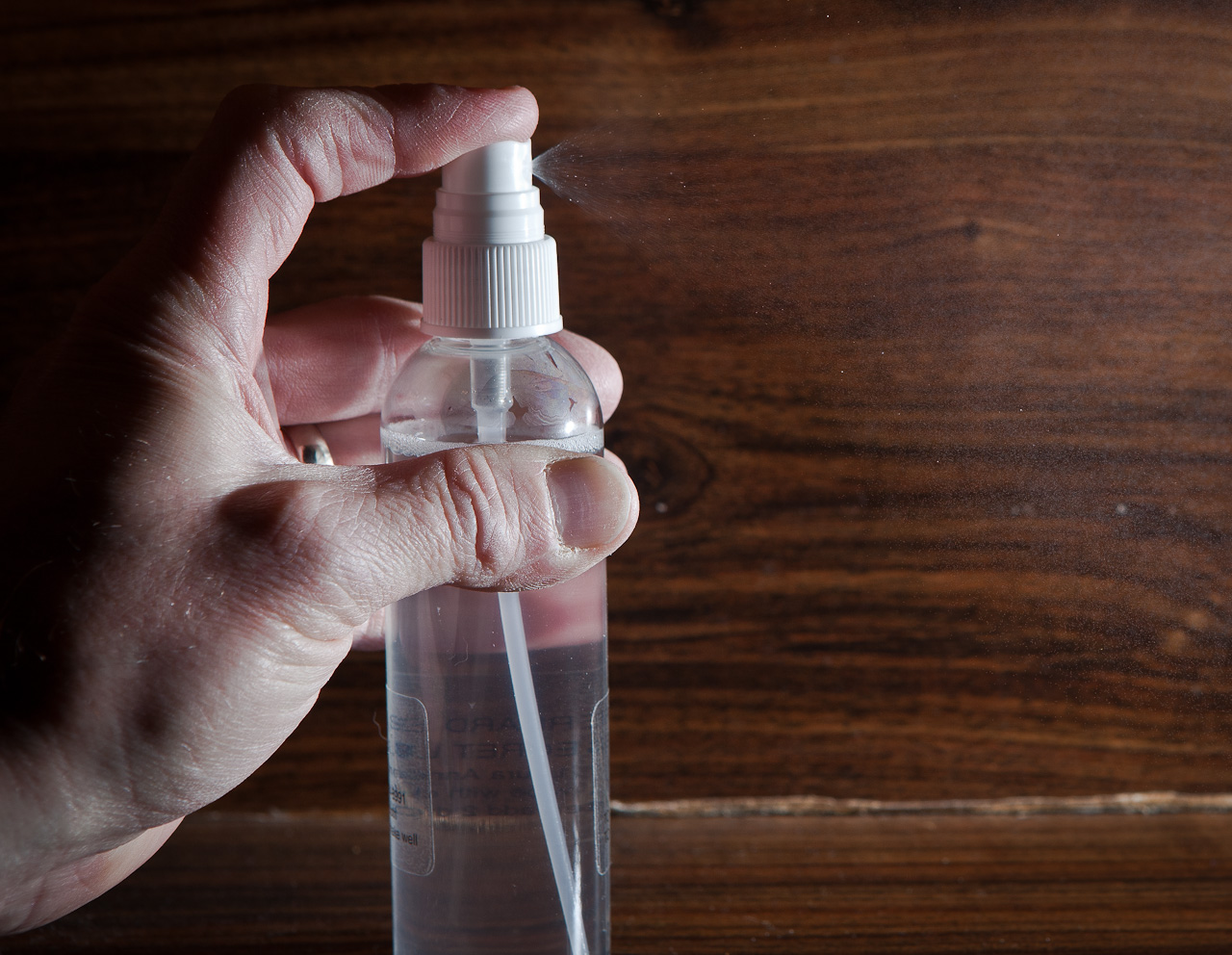 This method is also suitable for metal jewelry but not pearls. 
Things You Need
Lemon juice- ½ cup
Water- ½ cup
Glass bowl- 1 
Steps
Mix lemon juice and water in equal parts in a glass bowl.
Soak the necklace chain in it for 10 to 15 minutes.
Take it out and rinse well with cool water.
If the chain is still tarnished, soak it for another 10 minutes. 
Repeat the process a few times. But remove the necklace chain after 10 minutes and wash it thoroughly before soaking it another time.  
4. With Shampoo/ Soap (for Pearls)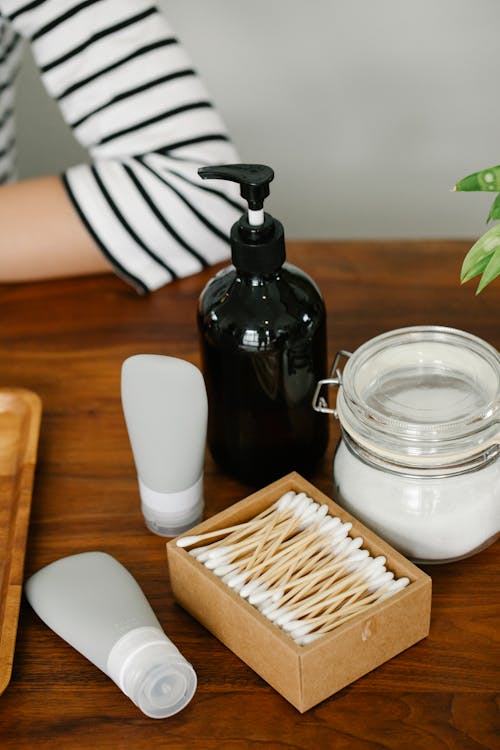 Pearls are delicate and should be cleaned using gentler ingredients. Don't use acidic items or alcohol to clean the pearl necklace chain. Never soak the pearl chain fully in water, as it will weaken the strands. 
Things You Need
Lukewarm water- 1 cup
Mild soap/ shampoo- a few drops
Soft cloth- two 
Steps
Mix a few drops of shampoo in lukewarm water to prepare a cleaning solution.
Take a soft and clean cloth and dip it in this mix.
Rub the cloth gently on the pearls and the strand to get rid of dirt.
Continue the process until you clean the entire length of the chain.
Take another clean cloth and dampen it with cool water.
Use it to wipe the cleaning solution from the pearl necklace chain.
Let it dry naturally at room temperature. 
Pearl jewelry requires extra care but is elegant and classy. You can pair pearls with a range of outfits and wear them for most occasions. Flaunt your style with Bijou Limon's Premium Pearl Collection.  
5. With Toothpaste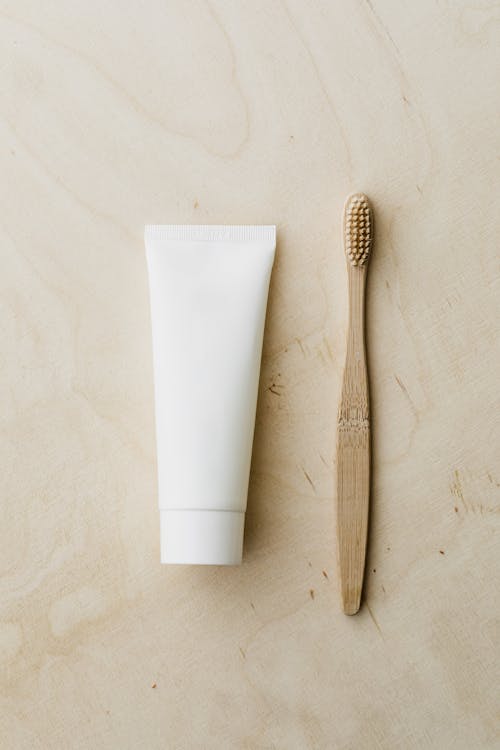 Toothpaste is a great ingredient to remove tarnish from silver jewelry and necklace chains. 
Things You Need
Toothpaste
Soft-bristled toothbrush
Warm water
Soft cloth 
Steps
Squeeze a small amount of toothpaste onto the necklace.
Rub it all over the necklace chain using your hands or tissue paper.
Then use the toothbrush to gently brush on the toothpaste to remove the tarnish from the silver chain.
Wash the chain with warm water (not hot) until you get rid of the toothpaste.
Wipe with a soft and clean cloth to polish the chain. 
Your silver necklace will sparkle and look brand new. Use the same method for all silverware.  
Dos and Dont's When Cleaning a Necklace 
It's important to take a few precautions when cleaning the necklace chains at home. This ensures that the chain will not be damaged and will last a long time. 
Always remove pendants with pearls, beads, gemstones, and enamel before cleaning the chain. 

Gold chains can be boiled for a few minutes if they are too dirty. 

Using aluminum foil will help remove the tarnish from silver necklace chains. 

Pearl and beaded necklace chains should not be washed under running water or immersed in cleaning solutions. 

Use old toothbrushes with soft bristles to clean the tiny crevices in necklace chains. 

Don't use excess pressure when brushing or polishing the chains. You can end up with a broken chain. 

Start the cleaning process when you have time to see it through. That way, you can clean all your jewelry at once. 

Thin chains should not be cleaned using acidic ingredients or boiling water. Use soap water instead. 

Avoid harsh chemicals and cleaning agents as much as possible. 
Final Words
Make sure you have the necessary ingredients ready before you start cleaning the necklace chain. It is good to clean your necklace chain once every six months. Do it more regularly if you wear the necklace every day.
Necklaces can add glamour to your outfit and beautify your appearance. The best part is that you can wear a necklace anywhere and pair it with a variety of accessories. Check out the amazing collection of necklaces for all occasions at Bijou Limon. 
Read more
✕