FREE SHIPPING ON ALL U.S. ORDERS!
How to Wear a Necklace with a Collared Shirt: An Easy Guide
Stylish and versatile, collared shirts are a fantastic choice for any occasion. Though they look fabulous with most outfits, finding the right neck accessory can be challenging as the collar conceals your neck.
Pairing your favorite necklace with a collared shirt can be confusing. But can you wear a necklace with a collared shirt?
Yes, you can. Spend a little more time to get the pairing right. For example, chokers look good with some collared shirts, while long chains are better for others. 
Types of Necklaces to Pair with Collared Shirts 
Several necklace types can be paired with collared shirts for a stylish and compact look. The following necklaces are versatile and can be worn with different collared shirts. 
Metal Chains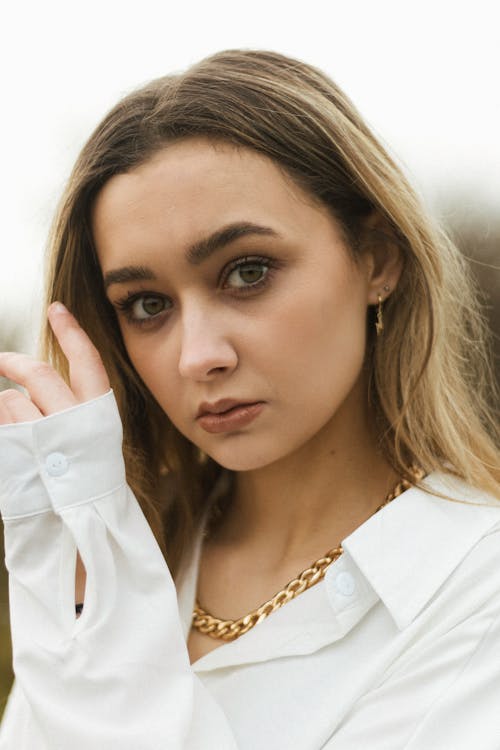 Simple metal chains go with any collared shirt and look great regardless of the occasion. These chains should be under your shirt and preferably in yellow or white metal.  
The chain's design can be your choice, but thinner and minimalistic designs are recommended. A thick gold link chain will conflict with your formal outfit. 
With & Without Pendants 
Shorter necklaces with and without pendants suit collared shirts. The result depends on how you button the shirt. For example, if you have an open collar or leave 1-2 top buttons open, you can pair the shirt with a short pendant necklace. 
This allows the pedant to peek out instead of looking like a lump under your shirt. Wear the necklace outside the shirt if you button it to the top or if the necklace is longer and reaches the midriff.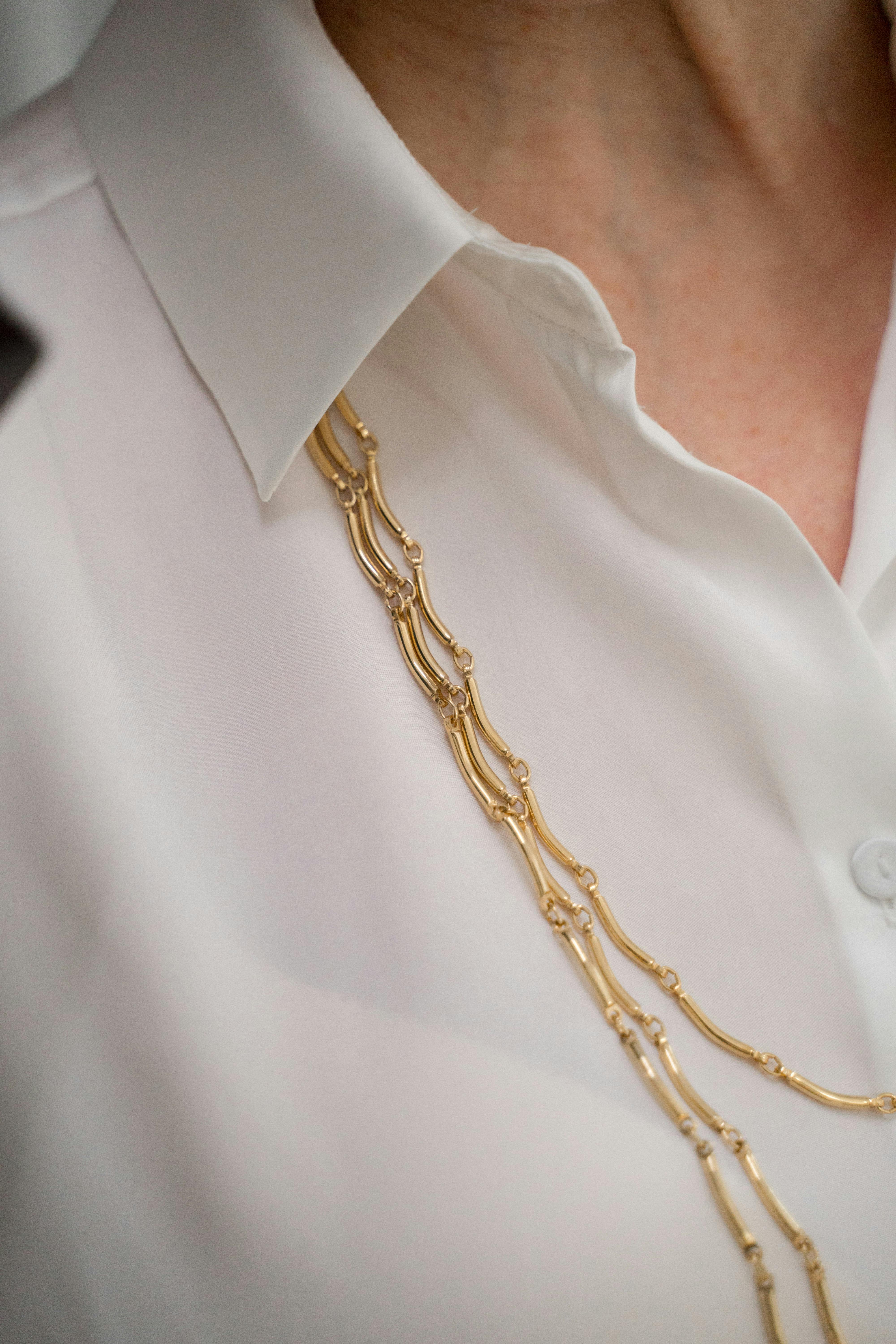 Long Necklaces 
A single strand of long necklace about 26 to 30 inches pairs well with collared shirts. Long necklaces should be worn over shirts and not inside. The necklace can have a small pendant if it's for formal occasions. Larger pendants look good for casual and informal events. 
High Collar and Chokers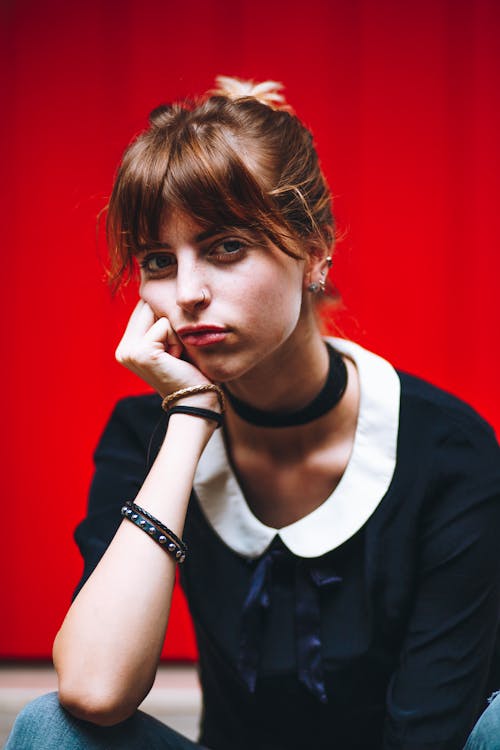 High collar necklaces and chokers sit around the throat and collarbones. Both types of necklaces are perfect for open-collared shirts or when you keep the top buttons open. 
How to Wear a Necklace with Collared Shirts 
There really isn't a correct way to wear a necklace with collared shirts. It depends on the occasion, the type of collar, the color of the shirt, the season, the time of the day, and many other factors. 
That said, the below ideas will help you choose the right necklace based on your style and taste. 
Inside vs. Outside 
Necklaces can be worn inside and outside a collared shirt. Keep the following in mind: 
Wear it inside for a minimalistic look 

Wear it outside to draw attention to the neckline 

A shorter necklace should be inside the shirt 

Longer necklaces should be outside the shirt 

Layered chokers should be inside the shirt 

Longer pearl layers should be over the shirt 
The buttons should be done to the top if you wear necklaces over the shirt. You don't have to close the collar for longer necklaces.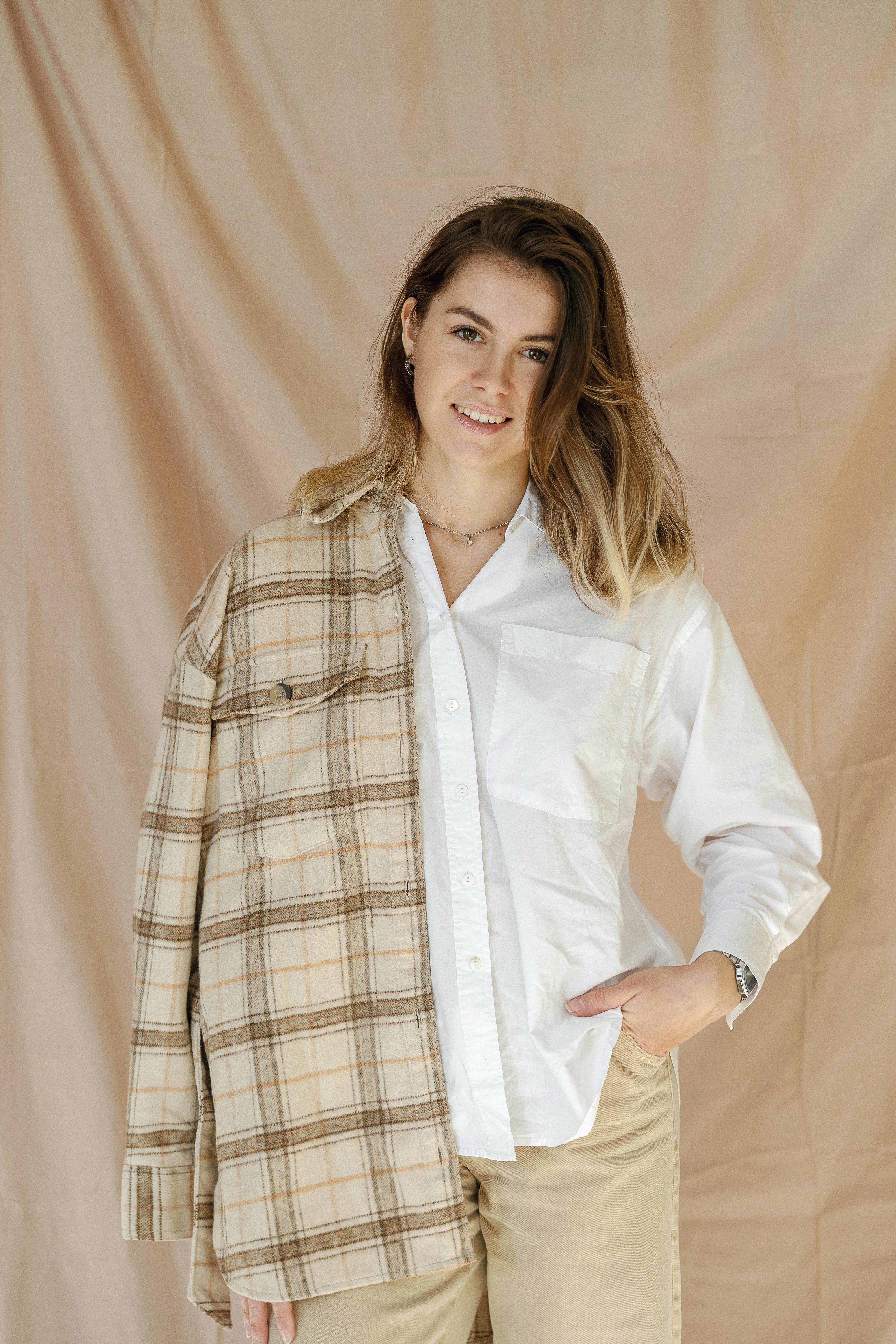 Top Buttons Open 
This is great for semi-formal and informal occasions. Women can leave the top button open for formal events when they pair a collared shirt with a pendant necklace. Wear the necklace inside the shirt so that it peeks out through the open collar. 
The idea here is to allow the necklace to half blend into the outfit and yet make a discrete appearance. The necklace should be in soft or neutral tones to ace the look. Have a look at the 15-inch Amour Lock Heart Vermeil Tennis Necklace from Bijou Limon. 
Closed Collar 
Closed collars can seem a little restrictive, but we have some cool options for you. With closed/ buttoned collars, you have to wear the necklace outside the shirt. Medium to large pendants, layered chains, and uneven/ asymmetrical necklaces are a few necklaces styles to pair with closed-collared shirts.
That said, it also depends on the occasion. Choose the conservative look for formal meetings but experiment with bolder pieces when attending small parties or college events.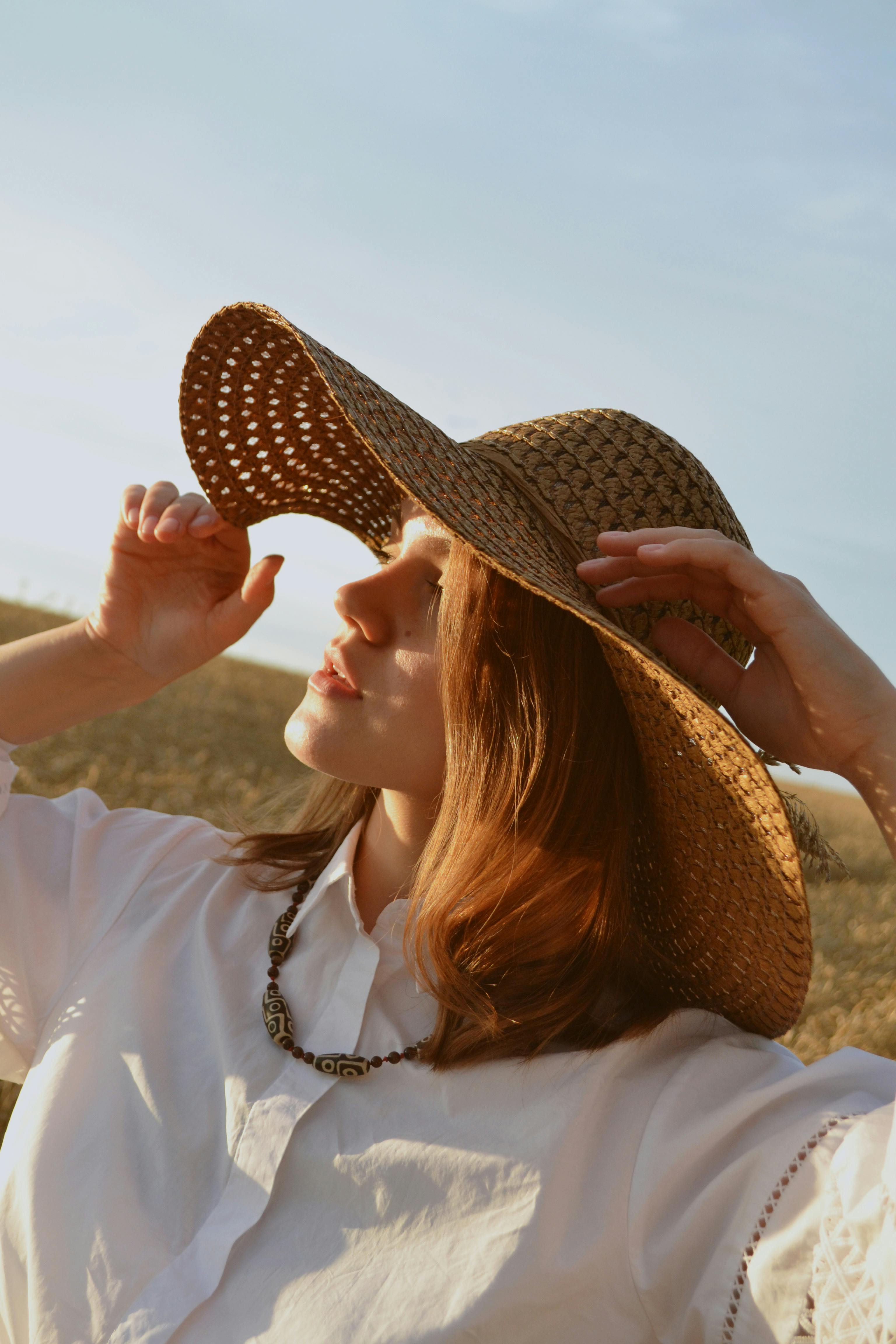 Layered Chains 
Layered chains look wonderful with deep V-styled collared shirts. You need to leave the top three buttons undone for the layers to properly show around your neckline. The top layer has to be around the throat/ collarbones, while the next ones should be longer and reach the shirt's neckline. 
With collared shirts, it is better to match the necklace length with the shirt's neckline. This ensures that your necklace doesn't draw attention away from your overall appearance. 
Chunky Pieces 
Though it is safer to avoid chunky necklaces with collared shirts, it is not a strict rule to follow. You can pair a bold necklace with a simple or understated suit to create a contrast. However, the necklace should be inside the shirt so that it is partially visible. 
Shorter necklaces in thin link chain style or heavy gold necklaces look good with denim collared shirts. Long chunky necklaces that reach the diaphragm or belly button might be too much with collared shirts.  
Neutral Colors and Whites 
Necklaces in gold (yellow and rose) and white metal are more versatile than bright colored necklaces. Wear pearls with white collared shirts. Yellow and rose gold suit warmer tones, while white metal pairs with colder tones. 
Opt for darker necklaces to blend with dark blue, grey, and black shirts. A black silk and velvet choker looks good with black and grey open-collared shirts.  
Conclusion 
The ideal necklace length for collared shirts is between 14 and 26 inches (collarbones to the middle of the chest). If you have a tall and willowy frame, you can opt for 30-inch necklaces. Play with a few lengths and styles to find what works for you. Bijou Limon offers stylish necklaces to pair with your collared shirts. Check them out today! 
Read more
✕