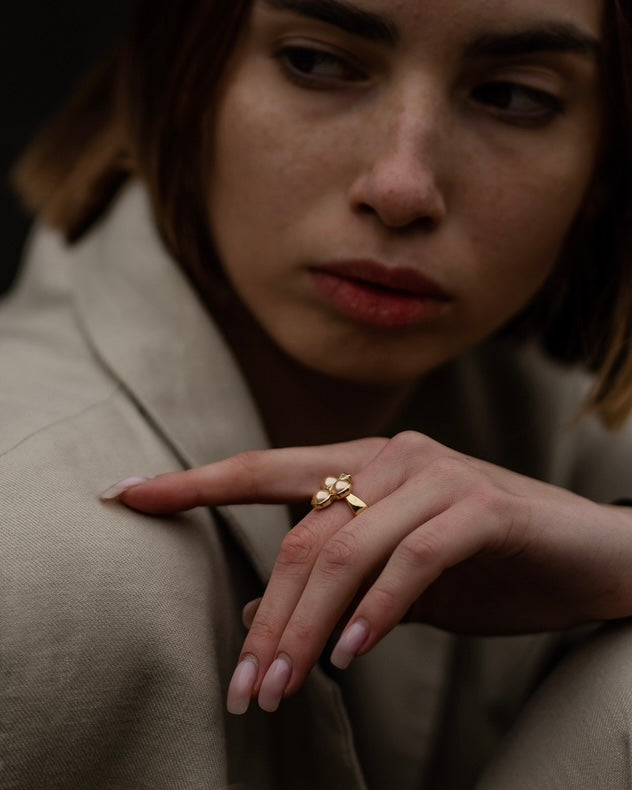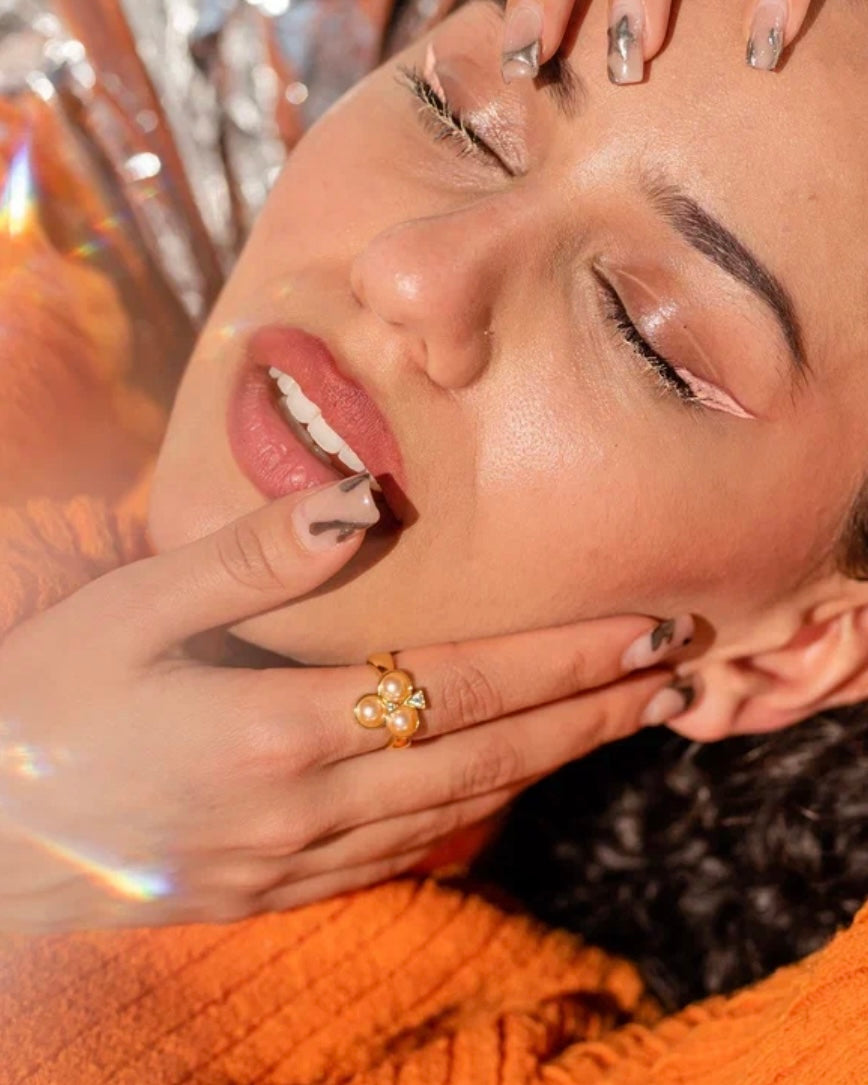 Item is in stock
Hurry! Low inventory
Item is out of stock
Item is unavailable
This beautiful Clover Ring will reveal your true elegance. Adorned with a precious pearl, the sleek yet intricate design is sure to make a statement. Perfect for any special occasion, this exclusive ring will add an extra touch of sophistication and extravagance to your look.
The Clover Ring will bring you luck, original French suit for centuries: clubs. Perfect for a casino look for the clubs card symbol.
This ring is made with half pearl shell and cubic zirconia. 18kt gold plated silver.
---