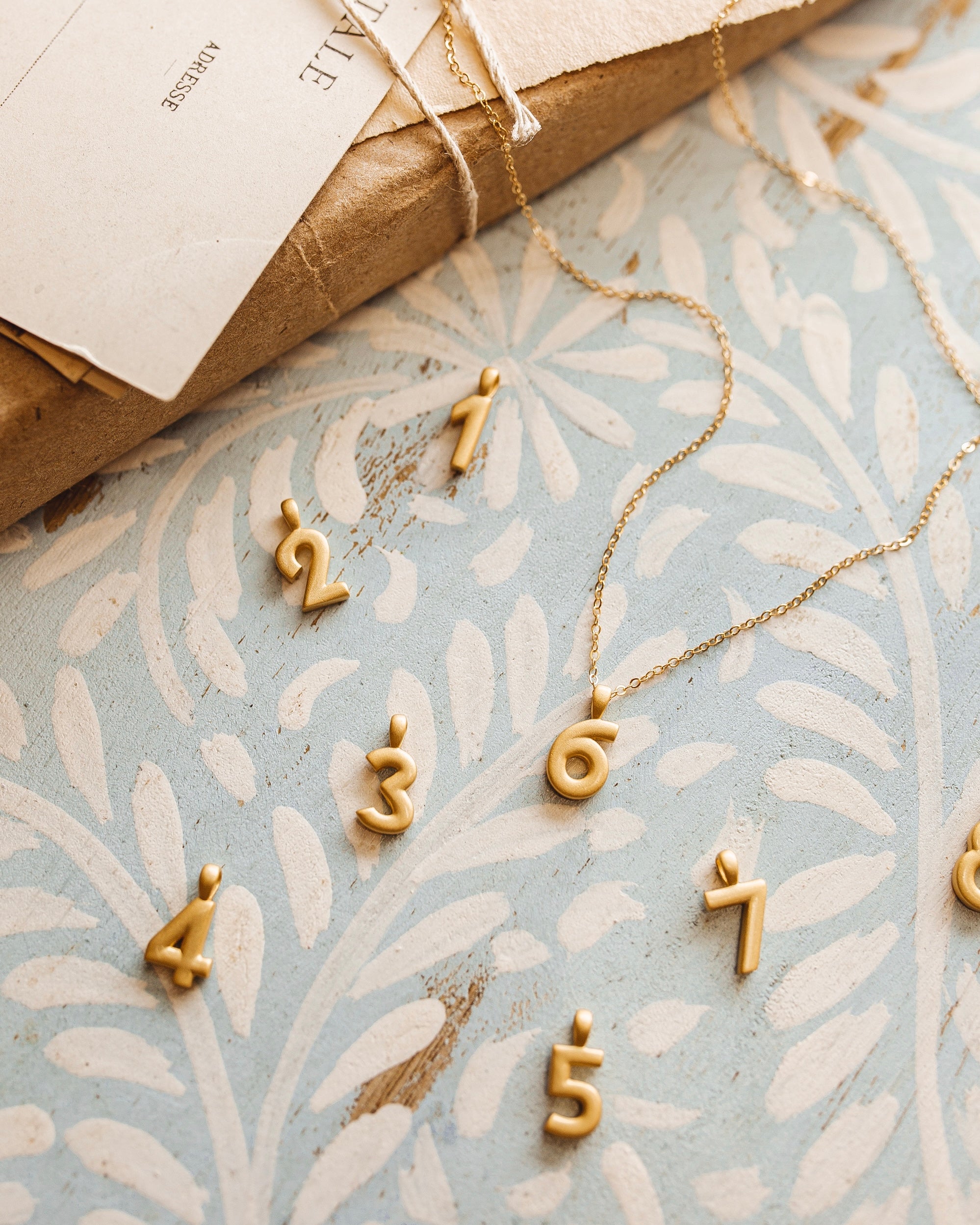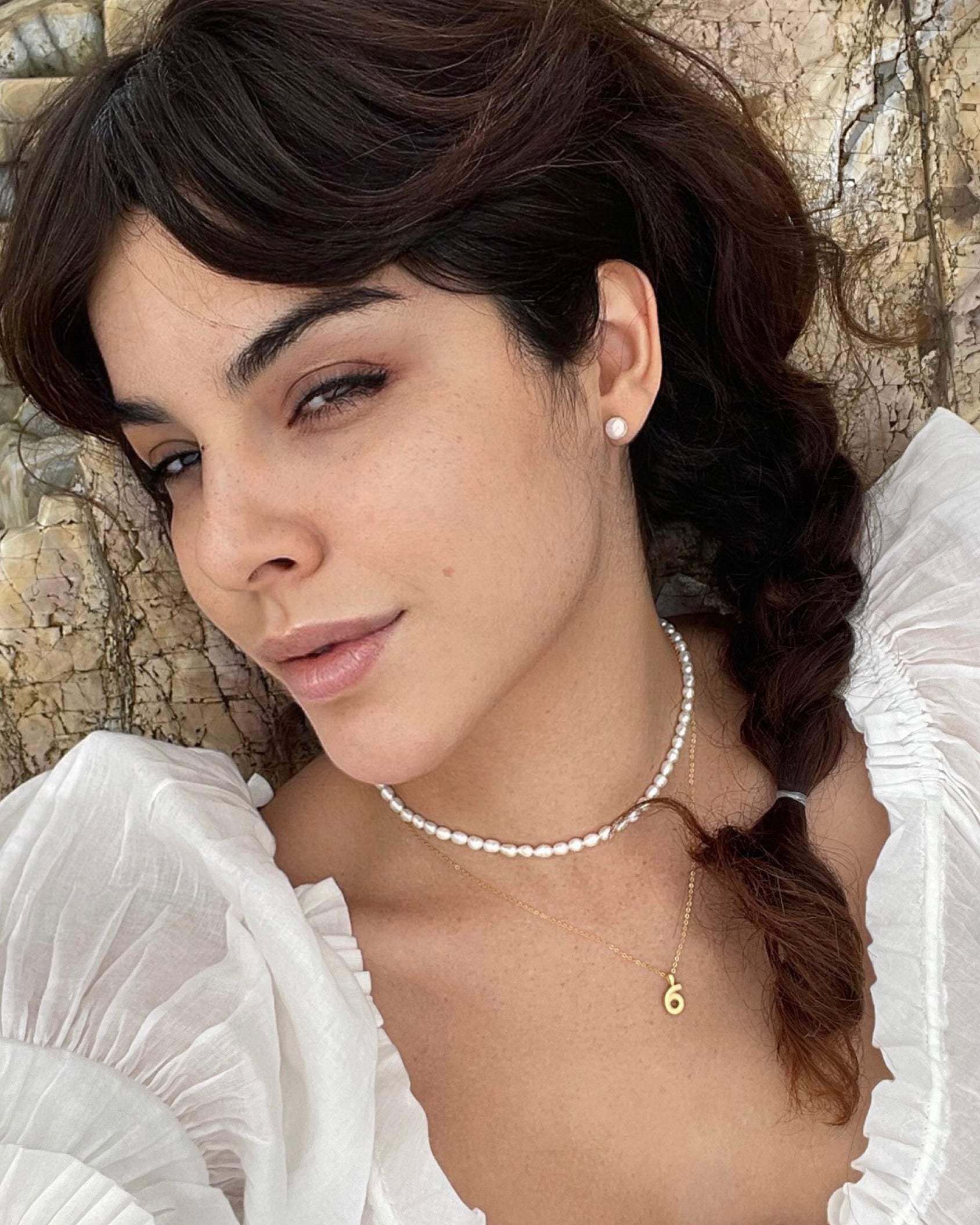 Want the perfect way to celebrate and showcase your lucky number?  Our Lucky Number necklace features a pendant that is delicately crafted in the shape of your chosen number.

This lucky number necklace is the perfect way to add a personal touch to your style and showcase your unique personality. It also makes for a thoughtful and meaningful gift for someone special, whether it's for a birthday, graduation, or any other occasion.
Each necklace is beautifully packaged , making it the perfect gift to give to your loved ones. With its timeless design and premium quality, this lucky number necklace is sure to become a cherished piece in your jewelry collection for years to come. Wear it as a symbol of your good fortune and to attract positive energy into your life.
Necklace Details and Measurements:
18 Kt gold plated silver numbers 14mm length and 2 mm thick.
The chain is gold filled and 18 inches long. 
---