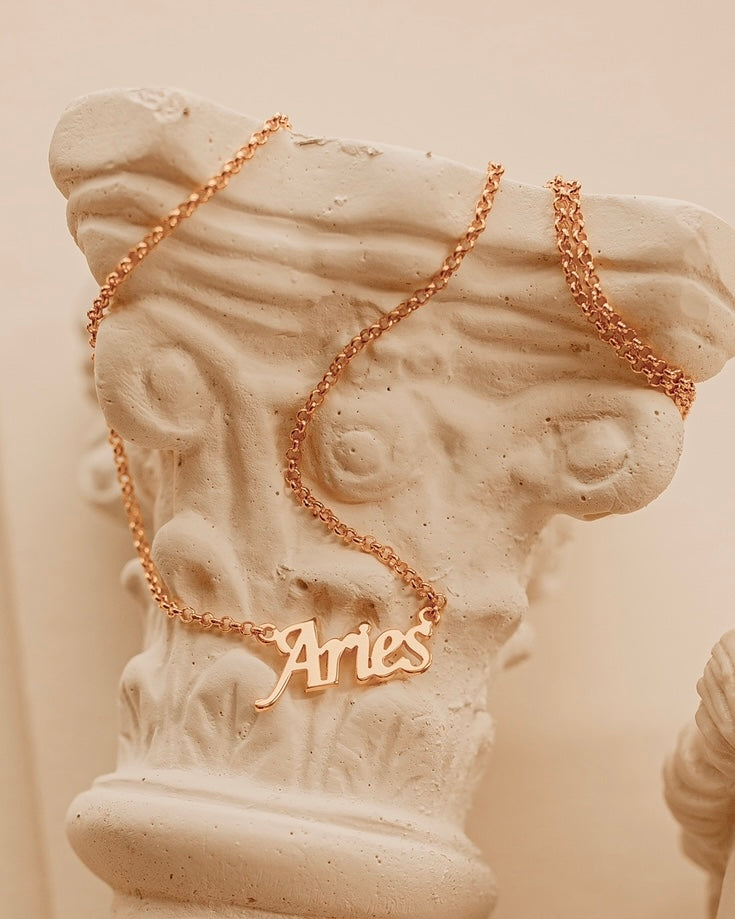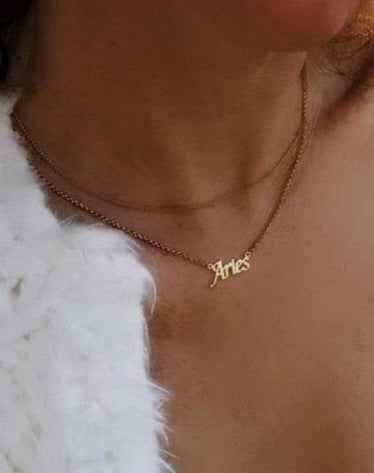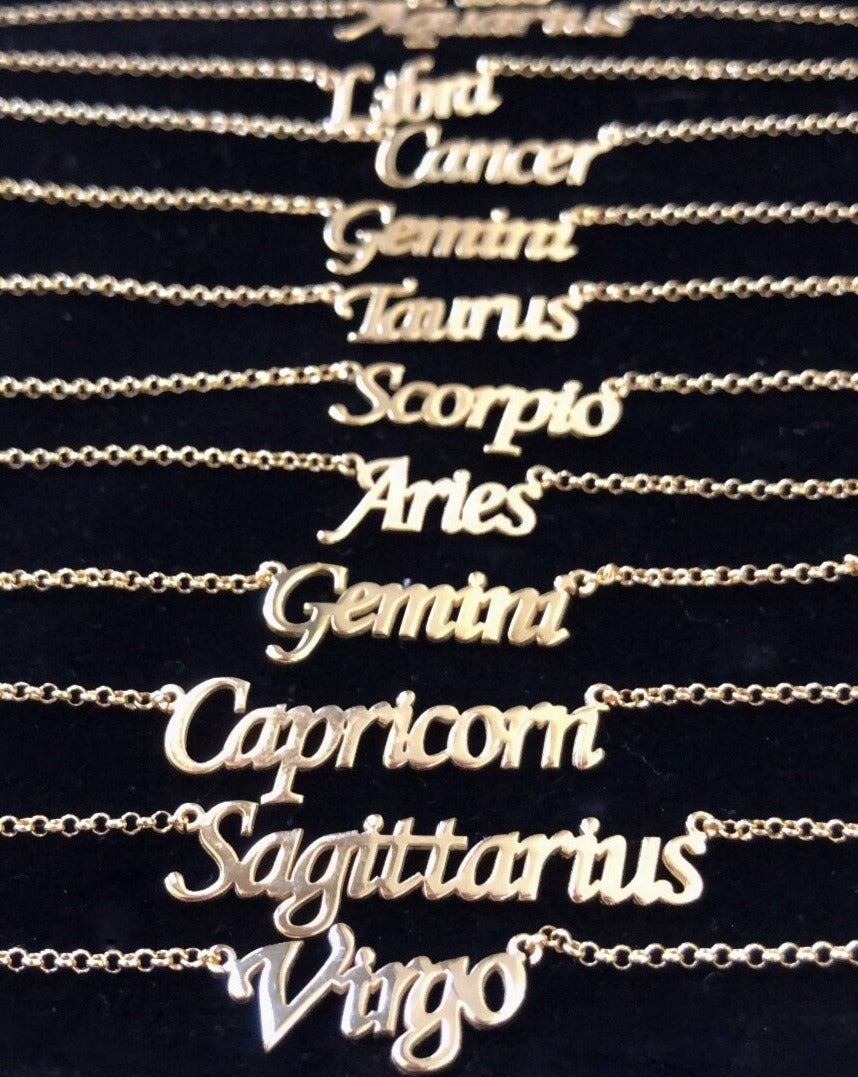 Gold Zodiac Name Plate Necklace
We are all about the stars & their meaning. Further personalize your look by adding this handmade, gold plated zodiac name plate to your jewelry rotation!
18K gold plated brass, handmade and plated in Greece. Zodiac plate: approximately 9mm H x 1 inch L. Necklace length: 15-17 inches.
Aquarius: January 20 to Feb 18
Pisces: Feb19 to March 20
Aries: March 21-April 19
Taurus: April 20-May 20
Gemini: May 21-June 20
Cancer: June 21-July 22
Leo: July 23-Aug 22
Virgo: Aug23-Sept 22
Libra: Sept 23-Oct22
Scorpio: Oct 23-Nov 21
Sagittarius: Nov 22-Dec 21
Capricorn: Dec 22-January 19
---
Gold Zodiac Name Plate Necklace