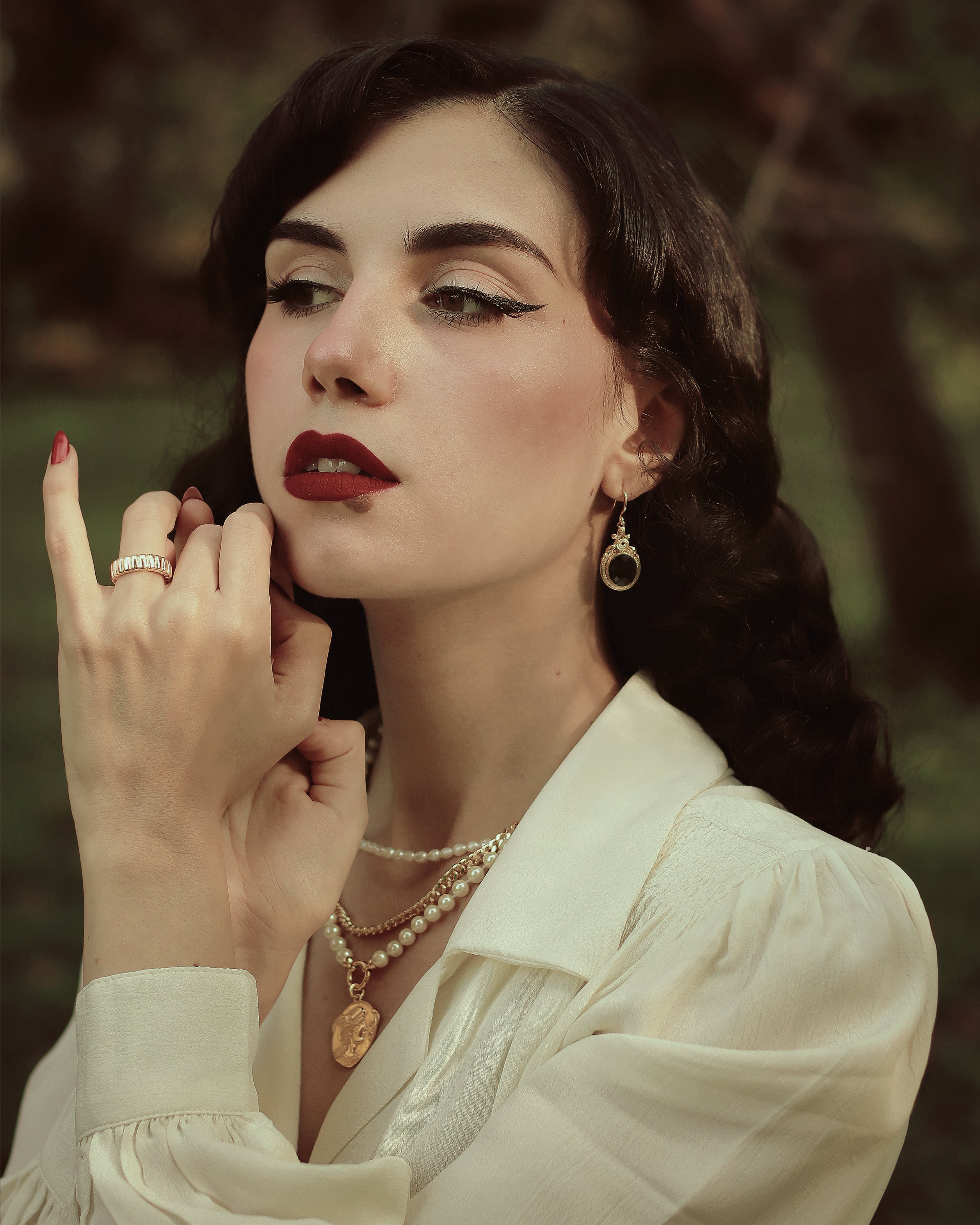 Venetian Glass Earrings - Dusty Blue
The Venetian Glass Earrings feature beautifully intricate gold plating with dusty blue Venetian glass, reminiscent of the the beautiful jewels worn by the Medici or at Carnevale di Venezia. These pieces are made for those romantics who feel like they should have been born in a different era! 
Gold plated brass with blue grey glass earrings.
---
Venetian Glass Earrings - Dusty Blue